Three business areas: Tools, work wear and outdoor

Frederik Nielsens Eftf. Nyborg A/S (FNE) has supplied quality solutions to a wide range of customers from the small entrepreneur and local industries to large ports and building projects incl. the construction of the "Storebæltsbro" (bridge).

We stock more than 25,000 different units and are used to handle more than 60,000 different specially ordered products over a year. All quality brands and products.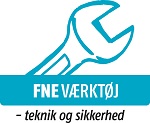 TOOLS

The range of tools cover everything from a standard hammer to very advanced machinery.

We have decades of experience supplying tools and equipment to projects such as wind turbines, high-technology incineration plants and ports via subcontractors.

With FNE you get a supplier that can meet your needs on timing, quality and know-how.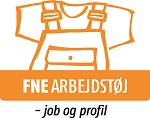 WORK WEAR
FNE has years of experience with workwear - and we sell workwear to a wide range of jobs from the traditional blue-collar worker to hotel staff, sales representatives, and service jobs.

A unique advantage of FNE is the possibility to mix all in-house brands - making it possible to find workwear that appeal both to the tough working conditions as well as standard office work.

We are also well experienced with embroidery on clothes and handle printing og logos etc. in-house, removing the risk of third-party delays.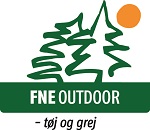 OUTDOOR
The Nielsen family loves the outdoors.FNE-OUTDOOR came about because outdoor clothing is both comfortable, smart and duarable - and can be worn on a daily basis, for example at work.

We sell outdoor clothes and equipment both to people who love being outdoors whether trekking, hiking or on day-trips and to people who just love wearing outdoor quality brands. Customers also include the B2B market.
---


Finding solutions since 1905

Frederik Nielsens Eftf. Nyborg A/S is one of the oldest trading houses in Denmark.

In 1905 Frederik Nielsen bought both the company, where he worked as a bookkeeper.
At that time the company was a traditional merchant house drying barley for the farmer, and selling food, horse shoes and other necessities to both farmers and the town.
Today, FNE is a modern trading house - dealing in tools, workwear and outdoor equipment. It is run by the fourth generation, with the fifth generation on the board.

The values of the company have remained unchanged through more than a hundred years: Trust, diligence and work of high quality. In FNE we don't say 'that can't be done' - instead we say 'we find a solution'.